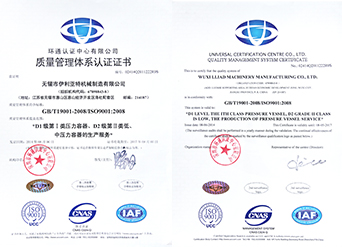 ISO9001
ISO9001 quality assurance system is the fundamental of enterprise development and growth.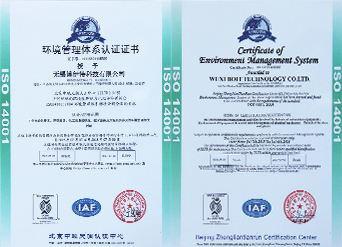 ISO14001
ISO14001 is the code for the certification of environmental management system. ISO 14000 series of standards are formulated by the international organization for standardization of environmental management system standards. Is for global environmental pollution and ecological damage become more and more serious, the ozone layer destruction, global warming, biological diversity of disappear and the major environmental problems threatening the survival and development of the future of humanity, comply with the development of international environmental protection, according to the needs of the development of international economic and trade to develop.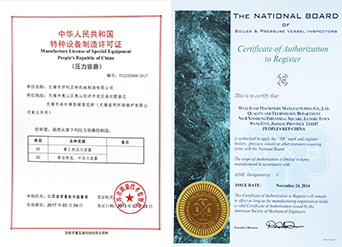 Pressure vessel D1, D2 Class license
First class pressure vessel (D1)
Second kinds of low and medium pressure vessel (D2)
NB certificate
NB agency is Body Notify, is the European Union in accordance with the new approach to the implementation of the new approach to market access management of important technical entities.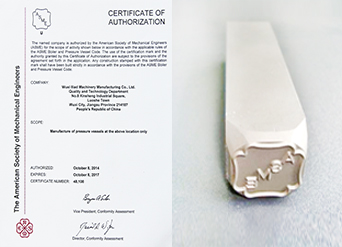 ASME qualification
ASME mainly engaged in developing mechanical engineering and related fields of science and technology, encouraging basic research, promote the academic exchanges, development and other engineering and association cooperation, carry out the standardization activities, make the mechanical specifications and standards.